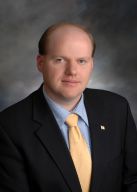 KEVIN COOK


Kevin Cook was raised in Paola, Miami County, Kansas. This town on the outskirts of Kansas City provided the opportunity to grow up in a small town setting while still having all of the conveniences of a larger community. During his formative years Kevin was involved with such groups such as 4-H, Debate, Forensics, Community Baseball, and such political functions, such as Kansas Close-Up, and the arrangements of legislative breakfasts. As a freshman at Central Missouri State University, Kevin had the opportunity to work as an intern with State Representative Henry Rizzo of Kansas City. From this experience Kevin committed himself to the area of law.

Kevin transferred to Washburn University in 1993 and graduated from Washburn in 1996 with a Bachelor in Political Science and Speech Communications. After graduation, Kevin began law school at Washburn University where he graduated in 1999.
During college and law school, Kevin held jobs at Washburn University in the Student Union and also with Frito Lay. As a result of this hard work and strict budgeting Kevin graduated from law school debt free, without ever taking out any student loans.
Upon graduation from law school Kevin began by working with F.G. Manzanares and opened his own practice in 2002. Kevin has focussed on protecting children in child in need of care cases, Criminal Defense and Domestic practice. This practice has also included working with the City of Topeka Municipal Court with the indigent on criminal charges. Kevin is the managing partner of the firm Cook and Fisher LLP which is located in Topeka.
Growing up in a working class family Kevin was taught from a young age that businesses need to be worried about the working line (whole line), not just the bottom line. As a union steward for welding factory in Paola his father instilled upon Kevin a sense of what it means to look out for your neighbors as you would yourself. Further, while at Washburn University Kevin discovered that as the motto of Washburn proclaims, Our actions should not be for ourselves alone. Upon these philosophies Kevin has patterned his practice of law. As a Shawnee County Commissioner, Kevin will work for not for himself alone but for the benefit of his community and his neighbors.
Kevin currently serves on the Kansas Child Safety and Permanency Review Panel, Secretary of the Kansas Baptist Convention Foundation Incorporated and the Chair of the First Baptist Daycare Center, Recent and previous board involvement includes service as a Lt. Governor of the Kansas Optimist Clubs, Past President of the White Lakes Optimist Club, President of the Third Judicial District Criminal Defense Bar, Topeka Youth Court Project, Kinship Care Advisory Board. In addition, he has been a member of the Kansas Bar Association and the Topeka Bar Association.
Kevin lives in Topeka, Kansas with his wife of 15 years, Julie and three children, ages 18 months, 6, and 9 years old. Along with his family, Kevin is an active member of First Baptist Church of Topeka, where he has served on the Board of Ministries. Kevin is an avid fan of the Kansas City Royals and also enjoys working on his 1952 Ford.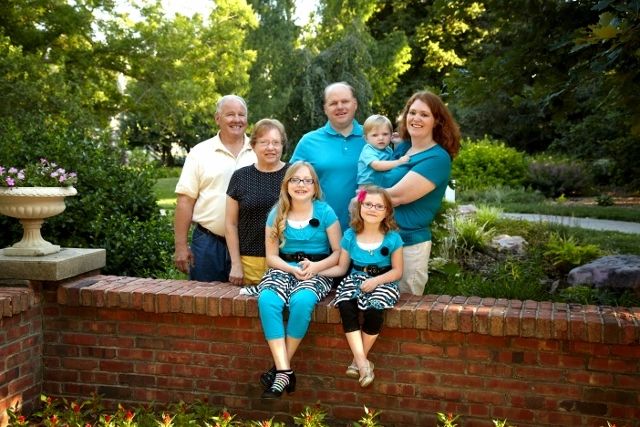 Kevin lives in Topeka with his wife, Julie, and his three children. His parents, also pictured, now live in Anthony, Kansas.